Mobile Workforce Centers
The Division of Workforce Services operates five large Mobile Workforce Center RVs and two mini Mobile Workforce Centers. Each Mobile Workforce Center has full internet connectivity and is equipped with computers, printers, copiers, and helpful staff. All of the Mobile Workforce Centers include a computer with access to Jobs Application With Speech (JAWS) software, and most mobile units are handicapped accessible.
The Mobile Workforce Centers are versatile and allow DWS to bring its services to you. They are often requested for job fairs and hiring events, and can be transported to supplement local resources when needed. On the Mobile Workforce Centers, DWS staff are able to provide a variety of services. The number of staff and services provided typically depend on the event, function, and specific needs defined by the requester. Some services include help with job search, resumes, applications, and more. The Mobile Workforce Centers can even be used as a place to hold interviews, workshops, training sessions, and assessments.
Request a Mobile Workforce Center by completing and submitting our online form. Click the button to fill out and submit the form, and we'll be in touch shortly after we receive your submission!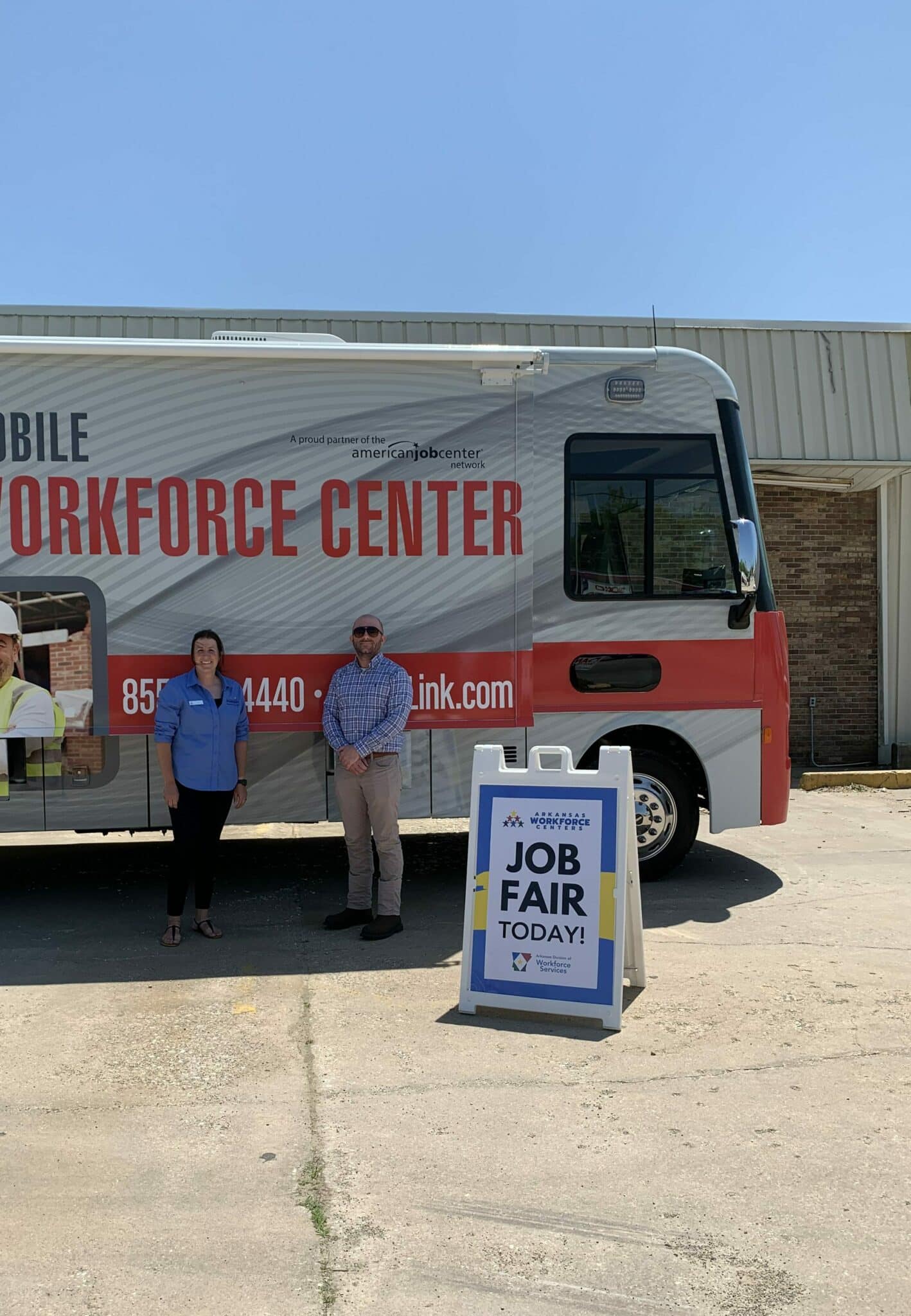 Printer Friendly Version- Mobile Workforce Centers Request Form
Regina Moss
Email: Regina.Moss@arkansas.gov
TEL: 501-683-1412
FAX: 501-682-4263