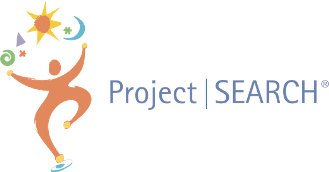 Project SEARCH® is a unique, business-led, nine-month employment readiness training program for young adults with developmental disabilities that takes place entirely at the workplace. Total workplace immersion facilitates a seamless combination of employability training, work, and life skills: money management, professionalism, technology, soft skills, and social skills. Interns complete 3 ten-week internship rotations at a partnering host business with the goal of gaining the necessary skills to obtain competitive integrated employment.
Arkansas Rehabilitation Services (ARS) supports ten (10) Project SEARCH® sites:
University of Arkansas for Medical Sciences (UAMS) – Little Rock
Arkansas Children's Hospital (ACH) – Little Rock
Ouachita County Medical Center (OCMC) – Camden
St. Bernards Regional Medical Center (SBRMC) – Jonesboro
Mercy Hospital Fort Smith – Fort Smith
University of Arkansas at Pine Bluff (UAPB) – Pine Bluff
Saint Mary's Regional Medical Center (SMRMC) – Russellville
Embassy Suites Northwest Arkansas – Rogers
CHI St. Vincent – Hot Springs
ARS provides this evidence-based employment readiness training in partnership with two vendors:  ACCESS Group, Inc. and Friendship Community Cares, Inc.  The competitive integrated employment outcomes achieved by Project SEARCH® participants is 70% to 100%.