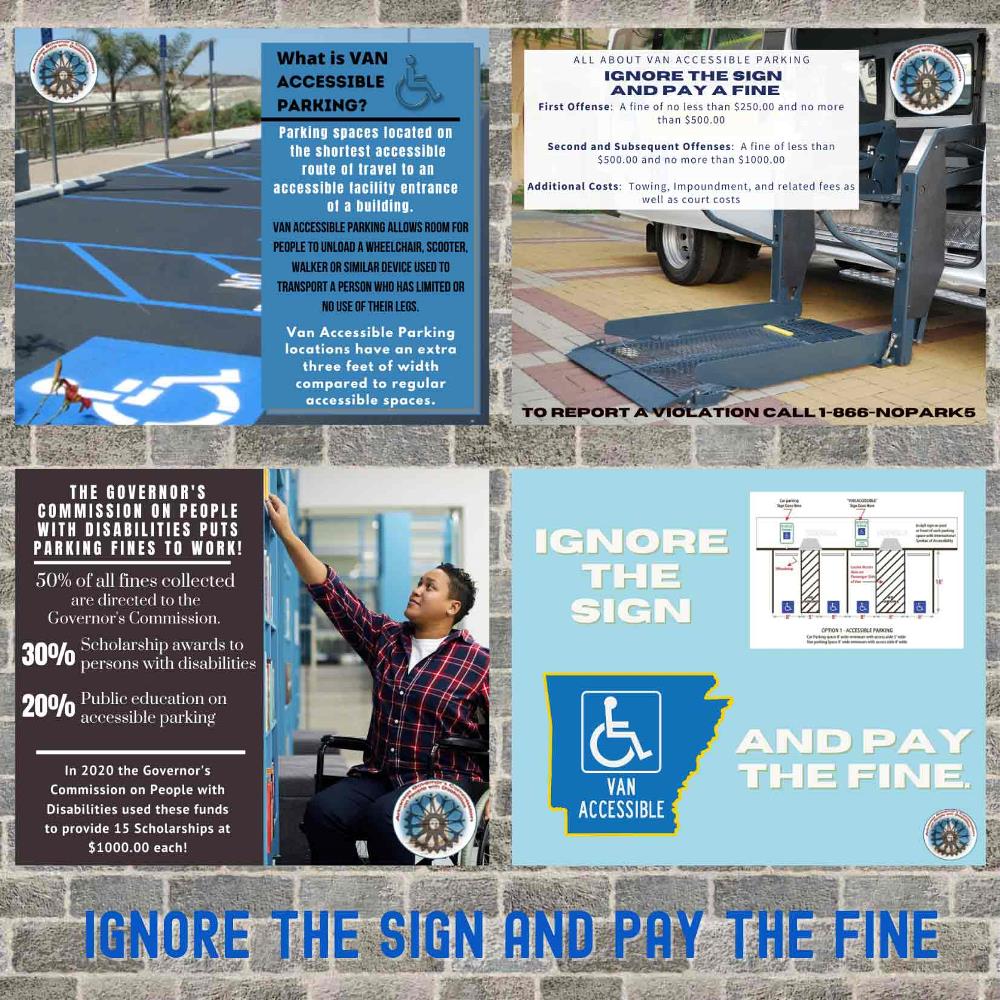 Disability Van Accessible Parking allows room for people to load or unload a wheelchair, scooter, walker, or similar device used to transport a person who has limited or no use of their legs.
Enforcement of Act 799 went into effect January 1, 2019, to regulate Disability Van Accessible Parking penalties. Act 799 specifically defines that the vehicle authorized to park in the Van Accessible Parking space must be used to transport a person with limited or no use of their legs and uses a wheelchair, a three or four-wheeled scooter, a four-wheeled walker with a seat, or similar device.
Act 799 defines authorized parking use of a Van Accessible Parking space via a Van Accessible Parking decal. Law enforcement officers have clear authority to enforce the provisions of Act 799 on private and public property, such as at a mall, retailer, grocery store, private agency in the state, and other public venues.